There is a registration fee of $25 per year for the first child and $15 for each additional child in the immediate family.​
****Please note that students who register after January may not be included in the Recital. Please inquire at the studio for more information.
Attendance
Students who miss more than 3 classes will
NOT
be able to participate in the recital/competitions at the end of that season.
Fall tuition Schedule*
1 class $40
2 classes $80 *Each class is $40 except for Ballet, Pointe and Tumble which is $50
3 classes $130
4 classes $160 * There is a 5% discount for each additional child in the immediate family
5 classes $200
6 classes $240
7 classes $280
*** Private lessons are available for $60 per hour
If student is taking nine or more private classes they will be charged an additional $15 per class
After School DANCE Program*
Our after school program is $67.50 (Ventura Elementary, Boggy Creek Elementary, Cypress Elementary and South Land Christian Academy) per week it includes classes per week (the classes that are offered prior to 6:15pm are including)
Click here to see the schedule.
Students will work on homework when not participating in a class.
Late Fees
All students in after school program MUST be picked up by 6:00pm to avoid additional late fees. It is $15 dollars, if they are picked up after 6:00pm.
Transportation
There is an additional fee for transportation. Please contact the studio for more information regarding transportation or our program.
​The transportation programs are ABC and Mystic Transportation. The links are listed below.
http://www.mysticschoolbus.com
​http://www.schooltransportation.com
Registration print
​
​
​
Powered by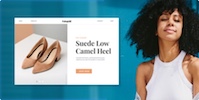 Create your own unique website with customizable templates.