Ballet: Ballet is the basic foundation of all dance forms. It teaches proper placement, grace, poise and strength. Barre exercises develop strength and flexibility. The terminology and placement learned in ballet carries over to all other forms of dance. Ballet is strongly recommended as a compliment to all other forms of dance.
Jazz: has become one of the most popular dance styles in recent years, mainly due to its popularity on television shows, movies, music videos and commercials. Jazz dancing is a form of dance that showcases a dancer's individual style and originality. This type of dancing is energetic and fun, consisting of unique moves, fancy footwork, big leaps and quick turns. To excel in jazz, dancers need a strong background in ballet, as it encourages grace and balance.
Contemporary: Contemporary dance is a style of expressive dance that combines elements of several dance genres including modern, jazz,lyrical and ballet. Contemporary dance stresses versatility and improvisation, unlike the strict, structured nature of ballet. Contemporary dancers focus on floor work. Contemporary dance can be performed to many different styles of music.
Hip-Hop: Hip Hop has developed both musically and physically over the past 20 years'. Hip Hop is not only a fun and athletic form of exercise but it has earned respect as an influential form of dance. The hip hop student will learn discipline as well as techniques such as body isolation, Poppin' movement, and how to execute diverse styles and attitude.
Belly Dance: Belly dance, which originated in the middle east is a healing and mesmerizing form of dance. It also includes undulating movements of belly and gyration of hips.
Tap: Dance performed with tap shoes; characterized by rhythmical tapping of toes and heels.

​Lyrical: Fusion of ballet and jazz techniques that challenges dancer .

Tumble: Combines classical dance techniques with acrobatic elements.

Tippy Toes: A combo class that includes ballet, tap, and tumble for ages 3 to 5.​​
---
DANCE ATTIRE:
BALLET: BLACK leotard, PINK Tights, . Hair must be worn up in a bun! Ballet shoes must be worn.

HIP HOP: NO JEANS!! No open-toed shoes. Must be wearing sneakers Company T-shirt or plain solid color T-shirt.

JAZZ: Company Sports Bra or any color Sports Bra with matching dance shorts or leotard with dance shorts; SKIN colored tights are optional, BLACK Jazz Shoes

CONTEMPORARY: Maroon or black color Leotard with SKIN color tights or BLACK leggings; Foot Undies or Pirouette Shoes

LYRICAL: black Leotard (advance burgandy) pirouette shoes.

​

​BELLY DANCE: Black sports bra or leotard with Black dance shorts and shimmy skirts. Foot undies or barefoot.

​TAP: Black leotard with Black dance shorts and skin colored tights. Black Tap shoes are required.

​TUMBLE: Black leotard with black dance shorts or company sports bra with dance shorts

**MALE DANCERS: Black dance pants and shirt plus shoes listed for the class.

**HAIR FOR DANCERS: Must be worn neat and out of face for all classes EXCEPT ballet. Ballet hair must be worn in a bun


Powered by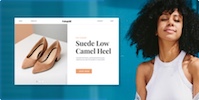 Create your own unique website with customizable templates.